Established in 2009, Birthmark Films is an Egyptian based production servicing facility that grew over the years to develop and produce its own content.
Birthmark Films and its team have a combined experience of over 40 years in production and have produced a wide range of projects; from feature length docs and narratives to TV programs, music videos, corporate videos, and more than 100 commercials with a wide range of major clients.
With a special interest in content, Birthmark Films has launched Birthmark Scenario in 2016 as its screenwriting arm. Birthmark Scenario provides script services as well as script development for both feature length films and TV series. Birthmark Scenario offers screenwriting workshops aiming for educating and discovering screenwriting talents.
Birthmark films has a vision to become a key player in shaping the Egyptian Cinema Industry through educating, elevating and advocating talents. MBC – Watch History in the Making Campaign EGYPT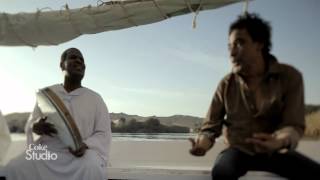 El Shamandoura - COKE STUDIO بالعربى New Suez Canal - How our gift was made!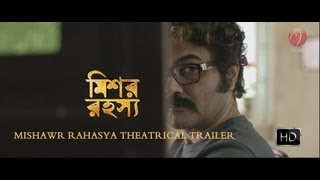 MBC – Watch History in the Making Campaign EGYPT

Client Name: MBC – Al Arabiya Director: Claude El Khal DOP: Tarek Hefney Foreign Executive Producer: Mohamad Hammoud Executive Producer: Dina Harb Art Director: Mohamed Attia Stylist / Wardrobe Specialist: Dina Nadeem First AD: Wael Mandor Line Producer: Inas Nagy Post Production Company: Gravity Editor: Ahmed Hafez Production Manager: Khaled El Galab

El Shamandoura - COKE STUDIO بالعربى

Mohamed Mounir & The Wailers Oriental Music meets Reggae Music Coke Studio proves, through music, that Local and International music are as good and as beautiful when mixed together, that tradition doesn't contradict modernity but makes it even better, that 2 different cultures can come together in a beautiful way and share a common core. Birthmark Films serviced both Season 01 and Season 04 (coming soon) Presenter/ Music Producer: Michel Elefteriades Director: Chadi Younis Production Company: Olive Tree Productions Producer: Rolly Dib Servicing Producer: Dina Harb Servicing Company: Birthmark Films

New Suez Canal - How our gift was made!

Agency : Memac Ogilvy Egypt Production House: Birthmark Films Producer : Dina Harb Line producers : Ahmed El Ayooti , Chady Amir & Khaled El Ghandour Director : Paul Shearer DOP : Mazen El Motagawel, Marwan Saber First AD : Ahmed Allam Edit : Ahmed Baher Grading : Mohamed Samy Post House : Circle Post House & GLounge Stylist : Ingie EL Mor Focus : Ahmed Badrawy Sound : Hosny Ali Music : Melissa Hammond

Mishawr Rawhoshyo​

Genre: Feature Length Thriller Release Date: October, 2013 Running Time: 2h 15mins Synopsis: Mishawr Rohoshyo, a thriller, is The Egyptian Mystery to be solved by detective Raja Roy Chowdhury to unearth an Egyptian fortune. The all's-not-well quest takes Kakababu and Santu into a bumpy ride which finally ends at the baffling Egyptian tombs. Starring: Prosenjit Chatterjee,Indraniel Sengupta,Rajit Kapur,Rajesh Sharma, Swastika Mukherjee,Tridha Aryan, and others Director: Srijit Mukherji Story by: Sunil Gangopadhyay Screenplay: Srijit Mukherji Producer: Shree Venkatesh Films Presenter: Shrikant Mohta & Mahendra Soni DOP: Soumik Halder Music: Indraadip Dasgupta​ Production Services: Birthmark Films
Contact info
Open weekdays, – 10 am to 5 pm.